Video surveillance costs have dropped to the point where even the smallest businesses can afford to implement a solution to safeguard their people and property. DPSI partners with the top video security firms to offer systems that can be easily integrated into any existing wired or wireless network. Our cameras provide detailed images, even at night, making them well suited for a broad range of environments and applications. Easy to use administration tools allow the cameras to be viewed and managed from any PC, tablet, or smartphone.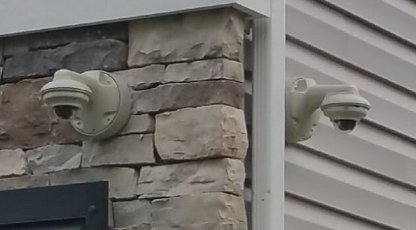 Advanced Camera Features
180 and 360 Degree Views
Wide Dynamic Range
Multiple Swap-Out Lenses
Audio Input
IR LEDs
Multi-Sensor
Network Failover Redundancy
Power over Ethernet (PoE)
SD Card Backup
Digital Noise Reduction
True Day/Night Operation
Weather Resistant Housings
Our DVRs offer central management and unparalleled image quality at an affordable cost for small and mid-size applications. They are also supported by our popular mobile app.
Advanced DVR Features
One Touch Video Backup, Reverse Playback & Emergency Recording
Multiple Input Channels
Support for Multi-Megapixel Camera Resolutions at 30 fps
High-Definition (HD) Video Output
Terabytes (TB) of Storage
Power over Ethernet (PoE)
Web-Based Client with Multi-User Access
Unlimited Scalability
Free DDNS
Email & Text Event Notifications
Technology Partners
Arecont Vision
Digital Watchdog
Protect What Counts
Contact DPSI for a site assessment and custom video monitoring solution for your business.