DPSI has partnered with Digital Watchdog to provide a free mobile app that allows users to connect, view and search security video from anywhere in the world at any time. The app allows remote control and monitoring of cameras and DVRs in thumbnail view, or the monitoring of individual cameras in a high definition, full-screen display. The app is available for Android and iOS smart phones and tablets.
Advanced Features
Supports an unlimited number of sites.
Search video recordings by date and time with Rewind and Fast-forward (Android only).
Reorganize the screen's order for convenience and easy control.
View Live and Playback video and seamlessly transition from Live to Playback.
Simple camera previews: Thumbnail and Tree views.
Up to HD 720p resolution.
Adjust display resolution instantly for bandwidth and network control.
Intuitive GUI for easy setup and control.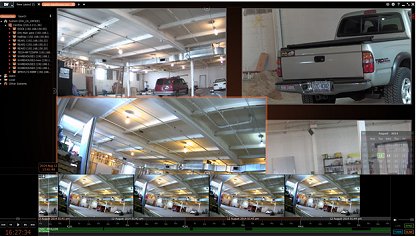 The Digital Watchdog Spectrum Mobile App allows for unprecedented flexibility in monitoring events inside and outside of buildings and multi-site campuses. It offers peace of mind while on vacation, traveling, or working remotely.
Protect What Counts
Contact DPSI for a site assessment and custom security solution for your business.